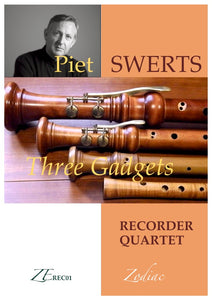 Swerts composed all his recorder music commissioned exclusively by the Flanders Recorder Quartet  who not only played his music worldwide but also recorded all his compositions on their CDs. This work appears on the CD Banchetto Musicale (2007)
Full set with all parts in digital format in one file.

No addition nor calculation of shipping costs.