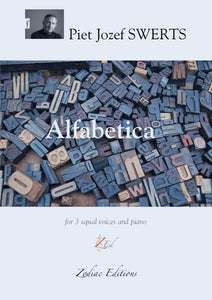 This playful choir piece was a letter game that the composer himself wrote for a children's choir but it can also be sung by three equal vocal parts, female or male.
Only available as pdf. After purchase the choir can produce the number of copies they need for their performance. The digital file provides two versions: one in E flat and one higher version in F.
No addition nor calculation of shipping costs.